SIMPLICITY AND FLEXIBILITY
rave7

™

has a new dashboard option on the help desk. It is built on the new Report Wizard and provides a single location to access any case.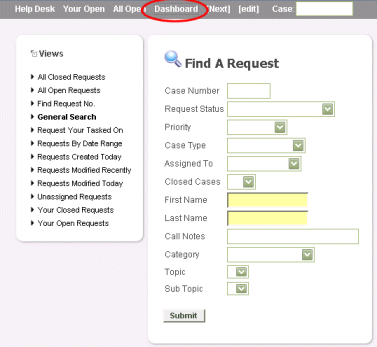 It includes all the prior options like, 'your open cases', 'all open cases', 'cases from today', etc., and has a find option as well. The dashboard can have any number of filters, search screens, and even different column layouts based on the selected filter!
It provides unlimited flexibility in displaying and searching for cases.