SPEED AND SIMPLICITY: THE KEYS TO GREAT SERVICE!



The end user interface provides a simple form for your users/customers to submit their trouble tickets directly on-line. The end-user interface is 100% customizable.
So instead of having an interface that's not integrated or a patch of different elements, you'll have a professional grade interface that can look like this: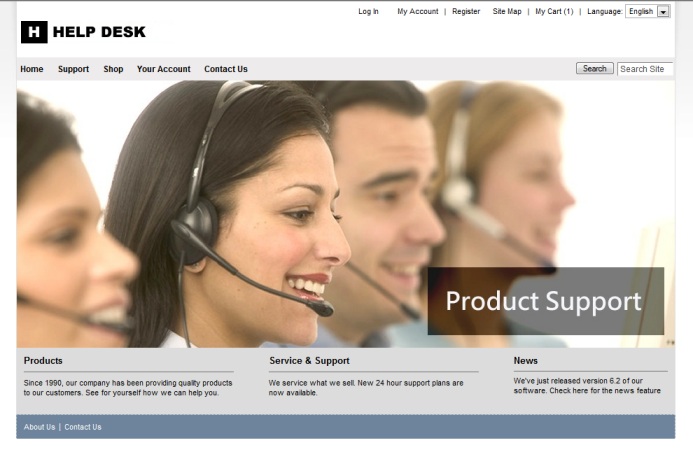 Once the user accesses the support page, they can submit their ticket. The top portion of the form is automatically filled in from the users profile. Any changes the user makes will update their personal information. Once the user enters the details of their issue, they click the Submit button to save their case.
The user will receive a confirmation email about the case that includes their case number. The case information will also be emailed to your technicians using a notification list. The case will then immediately be available to your technicians at the help desk. Users can also submit their tickets via email.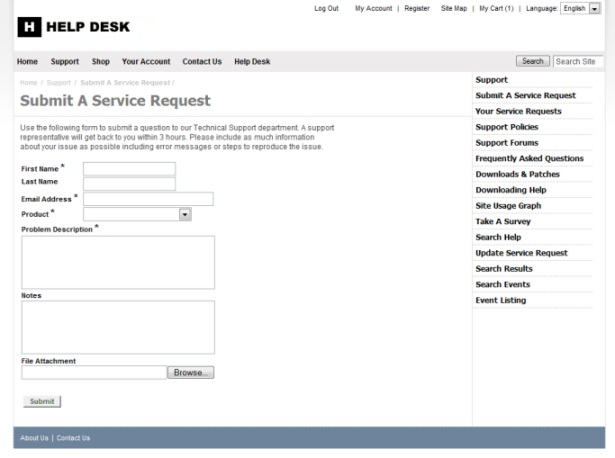 The user can use the "Your Service Requests" option to view a list of their open or close issues: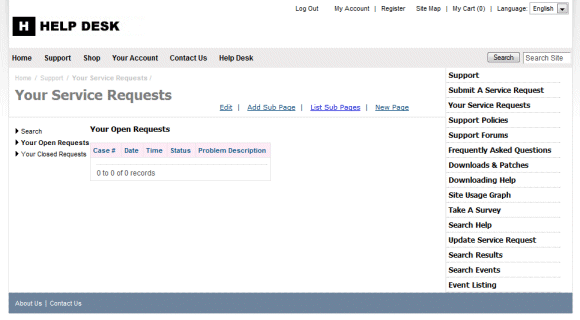 The user can also use a 100% customizable search form to find one of their cases: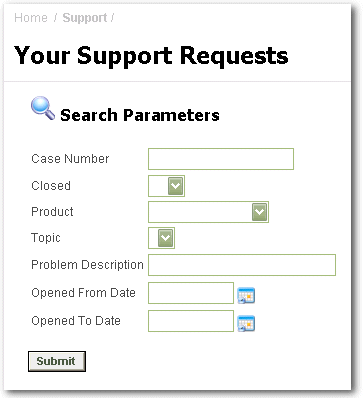 The user can then update their case with a 100% customizable form. The user can view only the information you want about the case, and can add additional notes into the case. These notes will automatically be emailed to the technician that owns the case. The user will also be able to see public notes that have been posted to the case. Private notes are viewable to technicians and managers only.